Mechanical Engineering Professionals, LLC specializes in high end mechanical engineering design and product development. We have extensive experience bringing new products from conception to market. Let us assist you with your mechanical engineering and product design needs.

We are especially experienced in high end opto-mechanical engineering and the special engineering needs for optical systems, laser systems and photonics.
If you are not very experienced in the product development process, we can help lead you through every step of the product design and development. We are well versed in working with people who know very little about the engineering and the product development process. We can help you every step of the way and explain each step with full transparency.
| | |
| --- | --- |
| We offer a full range of mechanical engineering consulting services, from simple projects or on-site assistance to full scale development and system integration. Whatever are your engineering needs, we will be glad to assist you. | For companies, designers or scientists who have a great idea for a product but need assistance in developing that product into a working reality, Mechanical Engineering Professionals has a range of services that can suit even a small budget. Whether you already have a prototype and just need to take it into production or if you only have an idea, we can assist at every step. |
| Optical assemblies require special design forethought and engineering. Often simple photonics can require especially tight tolerances and mechanical engineers that know how hold the optical tolerances while keeping costs at a minimum. We have an especially keen understanding of the problems inherent in optical systems and track record of design success. | Beyond just simple engineering services, the consultants at Mechanical Engineering Professionals have a full understanding of what makes a manufacturing business successful. We can help with not only the design of that product but in meeting the business requirements of your operation. |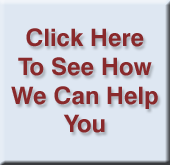 Latest News
Apr. 27, 2013

Mechanical Engineering Professionals, LLC has currently reorganizing into a C corporation and changing our name to D2 Realization Inc.